BLOG
Means of transform and energy at Ioannina!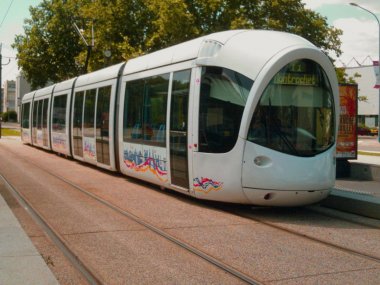 The "last tram" is the title of a well­known song that citizens of Ioannina have started to hum. This notorious means transportation once served the neighborhoods of Piraeus, while after the Olympics in Athens they made a modern coastal tram serving several regions. Based on this data and the acquisition of this expertise from the Country's capital, it's time to see what we can do in our own place.
Ioannina is a place that attracts tourists throughout the year, but the most important fact is that it is a modern city with full benefits coverage to citizens. The University of Ioannina, the Hospital, the ongoing upgraded Airport, our cultural heritage, the natural beauty and above all our Epirus culture remains up till now exciting throughout the centuries.
Installing a tram in the region will acquire a relay between all of the above. A walk in the university's library with an in­between stop at the Lake and with final destination the Byzantine Museum does not sound bad at all. This is an upgraded experience that a student, our guests, our children and even ourselves may have in Ioannina.
The urban upgrade will provide a greater number of visitors, will highlight the town in a greater degree, and of course the county and the whole region of Epirus. Thereupon unemployment will be reduced. A city wearied by the ongoing economic crises will attract investment and our young people will be absorbed more easily and with a decent wage on the local labor market. A tram is not just a means of transportation but it is also a positive development of a domino in Ioannina and for our country itself.
In this frame, the region has already discussed to upgrade the energy of the city. The establishment of gas stations will increase even more the structures of Ioannina and beyond. At a time when the real estate market does not work with normal rates, Ioannina can be a place to attract investment. In this case, they include tourist residences, permanent housing, new investments and upgrades of the hotel units and therefore their services.
The funds will enter the wider region and will create "new" residents of all the Balkans, Central Europe, and Israel, which we are already on their individual preferences, with the statistics showing more than 7,000 overnight stays in the region. The gas can be a driving force of the economy in the region.
Our hotel unit AAR Hotel, designs and implements specific timetable upgrades for its services and constantly improving the facilities. The hotel management is well aware that the upgrading of the area with new technologies, public transport, new investment in energy and general tourist range will improve the position of Ioannina on the tourist map of Greece and Europe.