BLOG
Children's Party at Aar Hotel & Spa!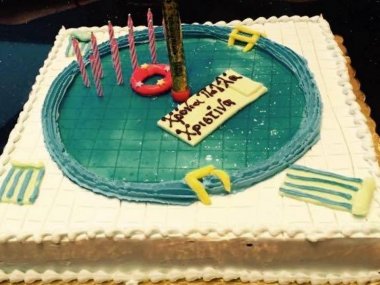 In Aar Hotel & Spa our little friends have always priority!
The outdoor pool area, where there is also a children's pool, the playground right next to the swimming pool, the indoor heated pool, and the restaurant Sen5es, may be granted complete or partial, to organize a special party for your children!

What is our main pursuit in Aar Hotel & Spa?
We want your children to feel free and have fun with their friends as much as possible!
Why should you choose our hotel for your child's party?
Because our hotel is located in a quiet area, away from the bustle of the city and offers easy access to all parents. The specially designed -for children's activities- area, the professional staff of our hotel and the natural landscape offer to our little friends insouciance and security and relaxation to you! Your children have the opportunity to come in contact with their friends and have fun by the pool. As for children's menu, it is offered always neat and fresh, as it is prepared in our area at that moment and by a special chef. And what is the most important? Taking duly into account the economic data of the average Greek family, we took care to formulate a special price list for children's parties with a large range to choose the package that best meets your desires!

Contact us to configure the activities and choose the menu of your preference! Do something different and offer to your children a unique experience with endless fun and games, along with their friends!