Ioannina: One town ... many destinations!
The city of legends, arts, letters and silversmiths or as many people call it – Giannena!
Ioannina is the capital and the biggest city of the homonymous prefecture of the department of Epirus, and generally the largest commercial, spiritual and cultural center of northwest Greece.
The city is built on the peninsula that dives into Pamvotis Lake, one of the most beautiful lakes of Greece.
Take advantage of your stay to Ioannina..
Walk in the paved streets of the town and discover wonderful buildings like "Hussein Matei's House", the "Ottoman mosque of Veli Pasha" and the entire historical center of Ioannina. Before you leave the center,ask where "Litharitsia" is, which once was the bastion of "Ali Pasa". There, you will have the opportunity to enjoy from the top part of the historical center and the Lake.
Travel through time to the imposing castle of Ioannina, which was built in 528 A.D.by the emperor "Justinian" and is the oldest Byzantine fortress of greek territory with uninterrupted history. And high above, there is "Its Kale", a small park with museums and collections.
You must not miss to visit the famous Island of Kyra Frosyni, Perama's Cave and Museum of wax of Vrellis, sights that are landmarks of our city which combine the traditional with the new one, the real life with the historic memory and natural beauty with development.
The exhibits from the field of Dodoni, where it was the oldest oracle of the greek world are very interesting too.
The new world is expressed by the university of Ioannina, major hospitals, nautical center, Egnatia street, airport and by the rapid commercial growth and expansion of the city. All this make Ioannina a modern city that build it's future up to tradition and history also.
You can also combine mini trips to the sea and the mountain. You can see historical, religious or not monuments, you can do sports and taste the beauty and flavors of each region.
This is Ioannina ... one town, many destinations!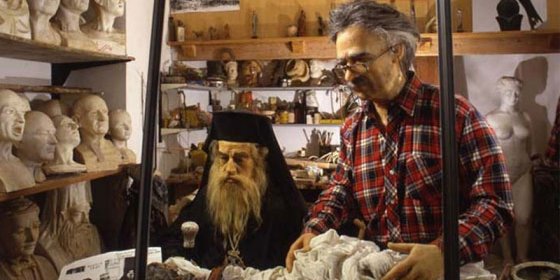 Just 12 km from the center of Ioannina and almost next to our hotel, is located the wax museum of Vrellis.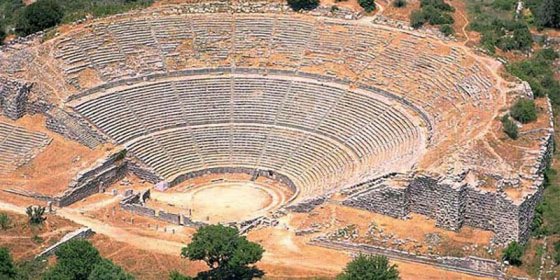 The theater of Dodoni was part of the panhellenic sanctuary of Dodoni and it was was constructed in the 3rd century B.C. by King Pyros.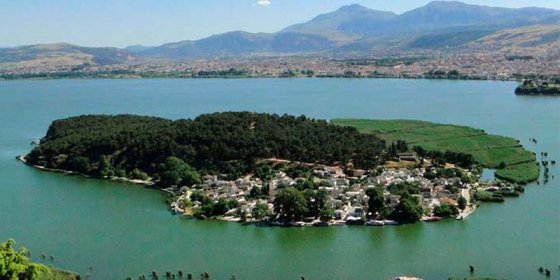 There are many reasons why someone who comes to Ioannina must visit the islet of Pamvotis Lake. An island different from the usual.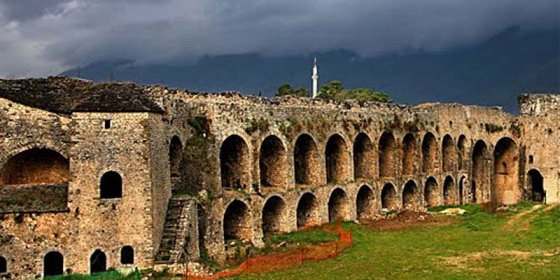 At the southeastern end of town and on the small rocky peninsula that goes into the Pamvotis Lake, stands the castle of Ioannina.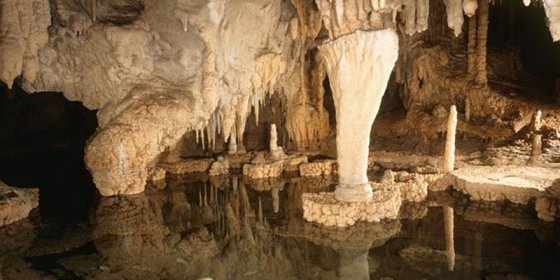 Just 4 km from the center of Ioannina, following the old road to Metsovo, stands one of the most important caves in the world, the cave of Perama.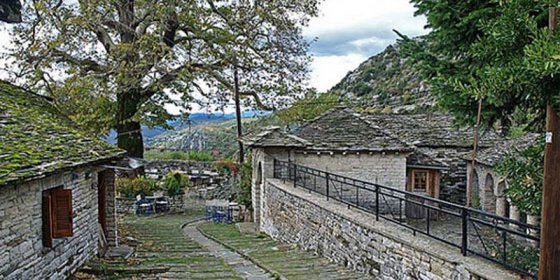 Not far away you may find Zagorochoria, the 46 traditional villages of stone and wood, surrounded by forests, rivers and alpine lakes.