BLOG
Natural pools in one of the most beautiful peaks of Greece!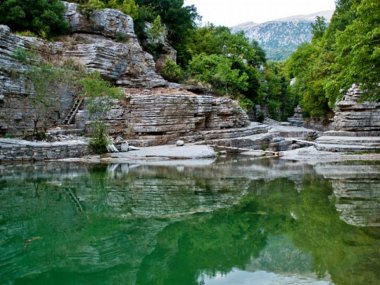 In the prefecture of Ioannina, at Zagori area between big and small Papigo, you can find Rogovou's Ovires, the natural pools of Epirus.
Ovires are small lakes formed up to big stones where the stream of Rogovo ends. This stream that starts from 2254 m.hight ,has created over the years a magnificent landscape that magnetize the visitors every season.
In winter the water freezes , while in the summer it  composes a sense of freshness for many locals. According to testimonies Ali Pasas used to dive in Ovires in the summertime. Rogovo stream begins from the Western peak of mount Timfi- Lapato(1254m) and it crosses the big and the small Papigo,two of the most famous villages in Zagorochoria.