BLOG
Cable TV (Nova) in AAR Hotel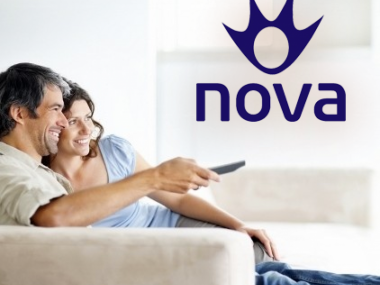 The stay at the hotel does not mean you have to leave your favorite habits. Clearly a stay implies a
vacation or business obligations, but it is hard to miss things that we enjoy daily. One of our
favorite habits is cable TV. The reasons are varied and special for everyone. Ioannina is gorgeous
and Epirus cannot be explored with a single visit, but it can be combined with.... your favorite
team!
The AAR Hotel & Spa features the sports channels of NOVA, NOVA Sports 1, NOVA Sports 2,
NOVA Sports 3, NOVA Sports 4. So you can have access to the Superleague championship from
your room while enjoying your drink. We know you cannot stay away from your team and that's
why we bring it to you in Ioannina!
As mentioned, the access to NOVA's sports channels does not stop at the first channel. We want
our customers to feel the absolute freedom of choice. The fanatic football fans who want to follow
foreign leagues will have the opportunity to see foreign football between the Euro Cup and major
European leagues, such as the Dutch, the French, and the full of surprises Italian cup.
We have also provided for the friends of the orange ball. The basketball championship is in NOVA
and there was no way we would ignore the proud sport of our country. The struggles of A1 is at
your disposal and we will be glad to hear your basketball knowledge. The Euroleague matches are
played midweek. The top teams of European basketball are at your disposal. It is certain that
people who followed you on AAR Hotel & Spa will thank you for the 40 minutes of Basketball
spectacle that were not lost because they were away from home. Additionally, for loyal Volleyball
friends, there is also the A1 of the sport in the channels of NOVA.
For the ladies, as well as the men who do not attend sporting events, it is a very good opportunity
to watch successful movies. The AAR Hotel & Spa offers the NovaLife & History Channel.
More specifically, cable TV gives you the opportunity to see films from across the spectrum of
world cinema. Finally, you can also enjoy your favorite series. In NOVA, you will find all foreign
series and of course the ones that you like. We would not be consistent if we had forgotten the
little ones of the hotel. The DisneyXD children's channel is available and will employ your kids
entertainment.
AAR Hotel & Spa never stops developing its services in order to serve you every need. We want
you to feel at home and like there's nothing missing. In order to cover your recreational needs, we
have provided each hotel room with four sports channels, two cinema and foreign series and one
children's channel. At AAR hotel & Spa Ioannina hotel your needs are translated into our job and that is our
pleasure!