BLOG
Epirus, the hidden paradise !!!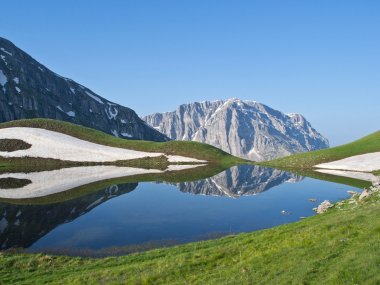 Another laudatory article comes to praise the beauties of Epirus! This time the reason is for the Telegraph and Caroline Shearing. In a recent article, the first refers to the natural beauty of Epirus, describing it as one of the best kept tourist secrets in Greece.
Special mention reserves to the Vikos Gorge, the deepest gorge in the world, the unique villages in Zagori with the numerous arched bridges, the Drakon Lake and the famous river Acheron. Specifically says: "The height of the summer holiday season and yet my travels through the Epirus region had seen me encounter surprisingly few tourists, other than a smattering of Germans, Italians and holidaying Greeks. Almost 50 years after British holidaymakers started flocking to Greece in search of sun and sea, Epirus remains the preserve of the Greeks largely thanks to its relative inaccessibility, poor infrastructure and a wild and dramatic coastline with few sandy strips of note". She does not hesitate also to compare it with Scotland: "Epirus, the most mountainous region in Greece, is instead blessed with a lush and soaring landscape reminiscent of Scotland at its finest, mountain villages to rival (whisper it) the best of Provence, and that gloriously unspoilt Ionian Sea coastline. Add to this a densely forested landscape (home to brown bears, wolves and jackals), lonely clifftop monasteries, soul-stirring mountain vistas, low-key seaside resorts and skies patrolled by birds of prey including golden eagles, and it's easy to see why the Greeks have been keeping Epirus a secret from the world for so long."
Undoubtedly, such reports honor and remind us every time that we live in a truly blessed place, that nothing is missing and nothing left over!